Orthodontics in Morden
Boundary Trails Dental Centre offers orthodontic options for patients in the Morden area! We can help determine if braces or Invisalign® is right for you.
---
At our practice in Morden, Manitoba, we offer traditional braces and Invisalign as Orthodontic treatment options for our patients. Ask us if braces are right for you at your next appointment. We would be happy to schedule a consultation with you and your family to create a personalized treatment plan. 
Proactive treatment that addresses crooked teeth and problems with bite can help the long-term development of the jaws. The important function of chewing and swallowing as well as other muscle functions can be improved through orthodontics.
Invisalign
Invisalign clear aligners gradually straighten teeth using clear, nearly invisible removable aligners. Invisalign is suitable for both adults and teens!

What are the benefits of Invisalign?
Since Invisalign aligners are virtually invisible, you can maintain a more natural looking smile throughout treatment. Unlike traditional fixed braces, you can remove your Invisalign aligners whenever you wish.
Being able to remove the aligners, means that you can continue to enjoy your favourite food and drink without the restrictions of traditional braces.
How does Invisalign work?
Once we determine whether you are a candidate for Invisalign, we'll take impressions of your smile. Invisalign 3D imaging software will then be used to create a series of aligners. You'll wear each aligner in the series for about two weeks before moving on to the next aligner. 
Traditional Braces
Orthodontic treatment aims for straight teeth and an even bite, which will also improve the health and long-term wear of your teeth and jaw.  
Over time, braces can correct problems with your teeth, bite, and jaw. 
What problems can be treated with orthodontics?
Anteroposterior deviations (an overbite or underbite)
Overcrowding
Aesthetic problems
Alternatively, orthodontists can also work to reshape and restructure the lips, jaw or the face.
To learn more about Orthodontic treatment and if it's right for you, contact our team at Boundary Trails Dental Centre today! Request Appointment
---

Featured Services
Boundary Trails Dental Centre offers a comprehensive range of services for children, adults, and seniors.
| | |
| --- | --- |
| | We use dental technology to help identify any diseases before they become a significant issue. |
| | For patients looking for affordable options when it comes to replacing teeth, dentures are often recommended. |
| | Patients may choose this option for simple procedures, such as wisdom tooth removal, depending on their level of anxiety  |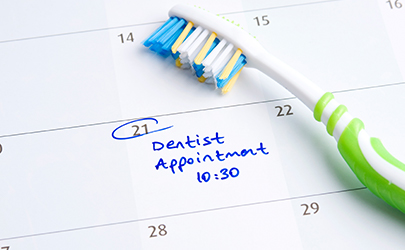 New Patients Welcome!
Whether you're in the city of Morden or a surrounding community, we can't wait to welcome you to the Boundary Trails Dental family!