Invisalign® for Adults in Morden
Invisalign clear, custom aligners are a discreet and convenient alternative to braces for adults in Morden who want to straighten their smile.
---
A Clear Alternative to Braces
Invisalign orthodontic aligners are clear, comfortable and removable, so you can easily fit them into your day-to-day routines. Book an appointment with one of our general dentists to see if Invisalign is right for you. 
Request An Invisalign Appointment
---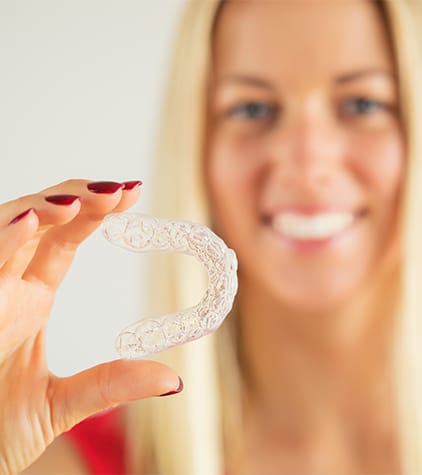 Orthodontics are for adults, too!
Many patients think orthodontic treatment is only for children or teenagers. But this is a common misconception. 
Invisalign clear aligners were developed specifically to help adults correct misalignment issues that were left untreated in their youth. 
If you have healthy teeth and gums, there's no reason you shouldn't straighten your smile.
A Convenient Option for Busy Adults
There's no question that orthodontic treatment can be challenging at any stage of life – especially for busy adults. That's why Invisalign is often the ideal option.
Invisalign clear, custom aligners offer a convenient treatment option for adults. They are discreet, and allow you to straighten your teeth with minimal disruptions to your daily routines.
Featured Services
Boundary Trails Dental Centre offers a comprehensive range of services for children, adults, and seniors.
| | |
| --- | --- |
| | We use dental technology to help identify any diseases before they become a significant issue. |
| | For patients looking for affordable options when it comes to replacing teeth, dentures are often recommended. |
| | Patients may choose this option for simple procedures, such as wisdom tooth removal, depending on their level of anxiety  |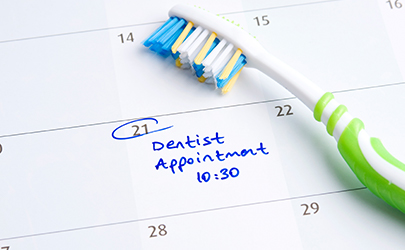 New Patients Welcome!
Whether you're in the city of Morden or a surrounding community, we can't wait to welcome you to the Boundary Trails Dental family!