Meet Our Dentists
Our knowledgeable dentists understand that everyone has unique oral health needs and together we will create a customized treatment plan to reach your goals.
---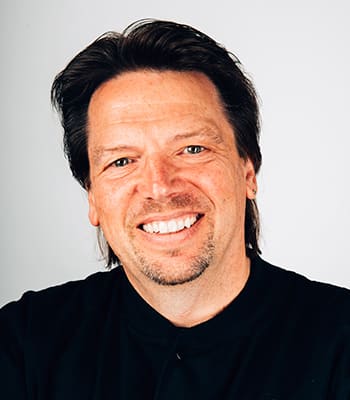 Dr. Randall K. Warkentin, Founding Dentist
Dr. Randall K. Warkentin established Boundary Trails Dental Centre in June 1985 following graduation from the University of Manitoba, Faculty of Dentistry. Over the past thirty years, the practice has grown from its humble beginnings with two operatories and one dental assistant to a fully digital facility with thirteen operatories and a team of thirty. 
Education has always been a passion for Dr. Warkentin - he believes it is critical to stay abreast of the latest advances in dentistry and to offer personalized and comprehensive patient care. Dr. Warkentin has devoted significant energy into studying and teaching. He has a special interest in implants, cosmetic services, crown and bridges, bone grafting, endodontics, and orthodontics. He is also certified to offer IV sedation to our patients. 
In his spare time, Dr. Warkentin enjoys traveling, spending time with his wife, Karla, and their family, and cheering on the Toronto Blue Jays.
---
Dr. Tabitha Gervais
Tabitha graduated from University of Manitoba, Faculty of Dentistry, in 2007 and has been practicing at Boundary Trails Dental ever since.
She grew up on a farm in the Morden area and now enjoys spending time with her husband Paul, and their three children.
In her spare time, Tabitha enjoys music, woodworking, cooking, and biking, as well as camping with family and friends. 
---
Dr. Ronald Janz
Dr. Janz received his Doctor of Dental Medicine degree from the University of Manitoba.
Dr. Janz considers his dental degree just a beginning of his education. He is always looking to increase his knowledge and learn as technology advances. His love for dentistry can be seen through his calm and personalized approach.
He loves meeting new patients and teaching them how to maintain their oral health.
When Dr. Janz is not practicing dentistry he can be found playing hockey, tennis, soccer, volunteering for his church, or just relaxing with his wife and their two dogs. 
---
Dr. Elysia Lam
Dr. Lam received her Doctor of Dental Medicine degree from the University of Manitoba, Faculty of Dentistry.
She is committed to providing quality caring dental care and enjoys working with children.
Dr. Lam is passionate about giving back to the community.
She has spent seven years volunteering at the Health Sciences Centre and one year volunteering at the Winnipeg Humane Society.
In her spare time, she enjoys yoga, hiking, and traveling. 
---
Dr. Marcos Sturym
 Dr. Marcos Sturym received his Doctor of Dental Medicine degree from the University of Manitoba, Faculty of Dentistry.
He was awarded the American Academy of Pediatric Dentistry Certificate of Merit Award and the American College of Prosthodontist Award for outstanding undergraduate achievement in the study of prosthodontics.
Born in Argentina, Dr. Sturym moved to Winnipeg with his parents in 2003. It was there, he volunteered with inner-city elementary schools, giving presentations in oral hygiene and health.
Dr. Struym is bilingual! He speaks fluent Spanish and English. When he is not practicing, he loves to travel, watch all kinds of movies, and enjoy long walks with his headphones on. He is looking forward to being part of the Morden community.
---
Featured Services
Boundary Trails Dental Centre offers a comprehensive range of services for children, adults, and seniors.
| | |
| --- | --- |
| | We use dental technology to help identify any diseases before they become a significant issue. |
| | For patients looking for affordable options when it comes to replacing teeth, dentures are often recommended. |
| | Patients may choose this option for simple procedures, such as wisdom tooth removal, depending on their level of anxiety  |
---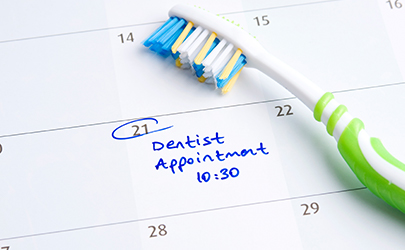 New Patients Welcome!
Whether you're in the city of Morden or a surrounding community, we can't wait to welcome you to the Boundary Trails Dental family!