Dental Appliances
Boundary Trails Dental Centre offers a variety of dental appliances including sports mouth guards for active children, bite guards for bruxism and anti-snoring devices.
---
Anti-Snoring Devices
We offer anti-snoring devices for patients, or their families, suffering from the effects of snoring in the household. Snoring can cause sleep deprivation and lead to other sleep disorders. Snoring can also be a source of embarrassment if others are being affected by your snoring.
Bite Guards
A bite guard (also called a night guard) helps by propping open your bite and protecting your teeth from direct wear. Any grinding will wear down the appliance instead of your teeth.
Mouth Guards
We offer mouth guard services for patients as young as 5 years old. Since many sports require the use of a mouth guard to ensure the safety of your child's teeth, we recommend that they have a good-fitting mouth guard.
Sleep Apnea
A sleep appliance is used for patients who experience obstructive sleep apnea. Sleep apnea can prevent people from getting a good nights rest. Sleep apnea is when breathing repeatedly stops and starts during the night.
---

---
We look forward to meeting you and your family, book your appointment with us today!
Featured Services
Boundary Trails Dental Centre offers a comprehensive range of services for children, adults, and seniors.
| | |
| --- | --- |
| | We use dental technology to help identify any diseases before they become a significant issue. |
| | For patients looking for affordable options when it comes to replacing teeth, dentures are often recommended. |
| | Patients may choose this option for simple procedures, such as wisdom tooth removal, depending on their level of anxiety  |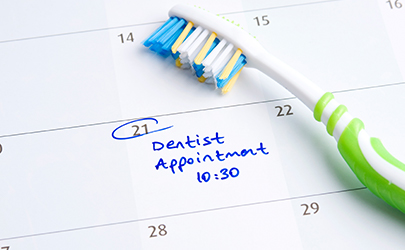 New Patients Welcome!
Whether you're in the city of Morden or a surrounding community, we can't wait to welcome you to the Boundary Trails Dental family!