Technology
At Boundary Trails Dental in Morden, we understand the importance of your oral health. We use our dental technology to help identify any diseases before they become a significant issue.
---
Digital
Our office is fully digital. We are pleased to offer digital x-rays and charts, custom same-day crowns made in our office using digitally scanned images from the mouth, and a CT Scanner which takes images of the face, head, and neck.
Digital x-rays can be viewed immediately on a computer screen. These images can be enlarged and enhanced to improve viewing.
Same Day Crowns
Our custom crowns are created using scanned images taken right here at the office.
Our Dentists and Laboratory Technician digitally design the crowns, and then the crowns are milled in a special machine right here in our practice.
They can often be created and cemented into the mouth on the same day.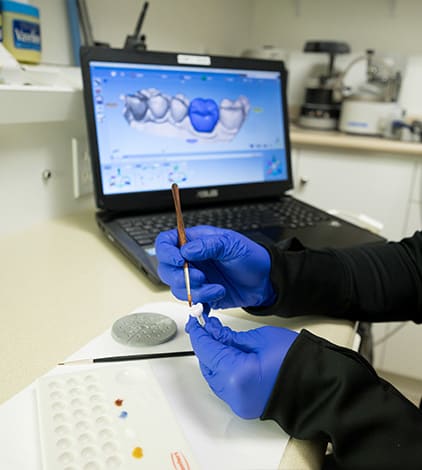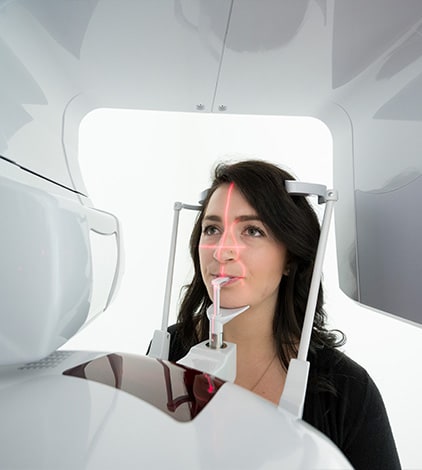 CT Scanner
Our CT Scanner adds to our diagnostic toolkit at Boundary Trails Dental. It takes 3D images of the head, allowing our doctors to visualize the three-dimensional anatomy of the teeth, jaws, facial skeleton, and other structures of the head and neck.
Benefits of our CT Scanner:
Helps determine the location for implants in the jaw. Dr. Warkentin uses the CT image to accurately measure and localize the available bone.
Examines the growth stages of the jaw and teeth in children who may need orthodontic treatment.
Assesses the bite and TMJ joints, especially when teeth are being rebuilt with crowns, bridges, and implants.
Evaluates the position of impacted wisdom teeth and their proximity to nerves and sinuses.
Views the canals in teeth for root canal therapy.
Featured Services
Boundary Trails Dental Centre offers a comprehensive range of services for children, adults, and seniors.
| | |
| --- | --- |
| | We use dental technology to help identify any diseases before they become a significant issue. |
| | For patients looking for affordable options when it comes to replacing teeth, dentures are often recommended. |
| | Patients may choose this option for simple procedures, such as wisdom tooth removal, depending on their level of anxiety  |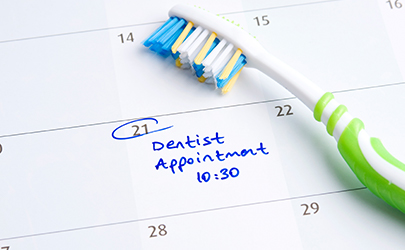 New Patients Welcome!
Whether you're in the city of Morden or a surrounding community, we can't wait to welcome you to the Boundary Trails Dental family!