Our Welcome Back Protocols
We are excited to welcome you back! We are putting safety protocols in place as part of our
program, so your next visit is safe and comfortable.
As many of you may have seen, the World Health Organization (WHO) recently released COVID-19 considerations suggesting that patients delay visiting the dentist for routine procedures.
The Canadian Dental Association (CDA) clarified that the WHO considerations "are not relevant for the current status in Canada since there is not wide-spread community transmission of COVID-19 in our country." 
Keeping our patients safe is our top priority, and we remain committed to following strict guidelines and safety protocols.
Our protocols for welcoming you back:
Enhanced patient protection measures: All of our staff have upgraded their protective gear, this includes appropriate personal protective equipment (PPE). In between patients, we meticulously clean and disinfect rooms, as well as sterilize all instruments.
A virtual waiting room: We have set up a virtual waiting room for you to check-in via text, and wait outside until your room is ready.
Tech-enabled screening: We digitally pre-screen patients in advance for COVID-19 symptoms and risk factors to ensure our clinic stays COVID-free. We also screen our team members.
Air filtration (HEPA): We have invested in high-efficiency air filtration systems that continuously clean the air.
Cashless Payment: In hopes to reduce infectious spread we will no longer take cash or cheque as payment. Should you have any concerns please give us a call and we can make arrangements on a case by case basis.

You can book directly online through hellodent.
We also have a NEW virtual dental care option.
Featured Services
Boundary Trails Dental Centre offers a comprehensive range of services for children, adults, and seniors.
| | |
| --- | --- |
| | We use dental technology to help identify any diseases before they become a significant issue. |
| | For patients looking for affordable options when it comes to replacing teeth, dentures are often recommended. |
| | Patients may choose this option for simple procedures, such as wisdom tooth removal, depending on their level of anxiety  |
---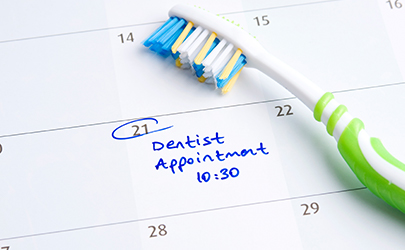 New Patients Welcome!
Whether you're in the city of Morden or a surrounding community, we can't wait to welcome you to the Boundary Trails Dental family!